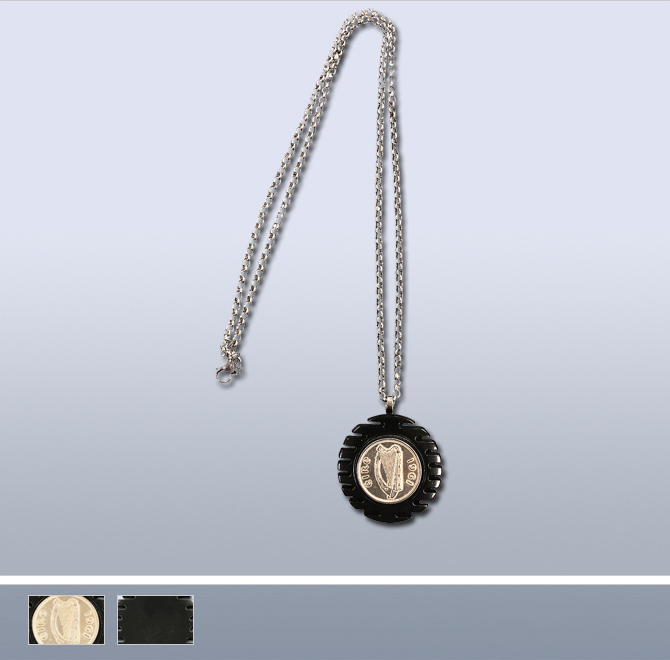 Black Pendant Necklace With a Real Irish Sixpence Coin
This pendant and necklace feature a real Irish Sixpence coin. Featuring the Brian Boru harp side of the coin (also known as the Trinity College Harp), the symbol of Ireland since the 13th century, these coins were made from 1928 – 1969.
The chain measures 23".
Item: BNI6P
Price: