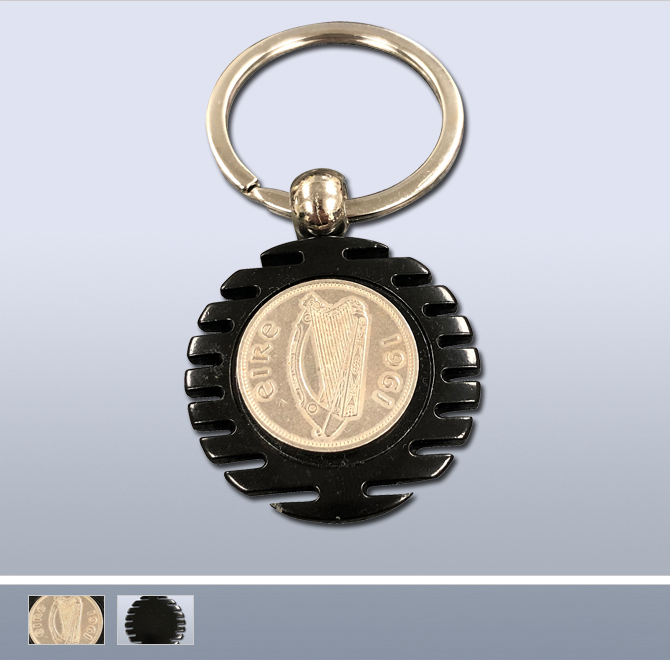 Black Swivel Key Chain with Irish Sixpence Coin
This handsome swivel key chain has a real Irish Sixpence coin featuring the Brian Boru harp, (also known as the Trinity College Harp), the symbol of Ireland since the 13th century. These coins were minted from 1928 – 1969. Made from a zinc alloy.
2 7/8" x 1 3/8" x 3/16"
Item: BSKCI6P
Price: