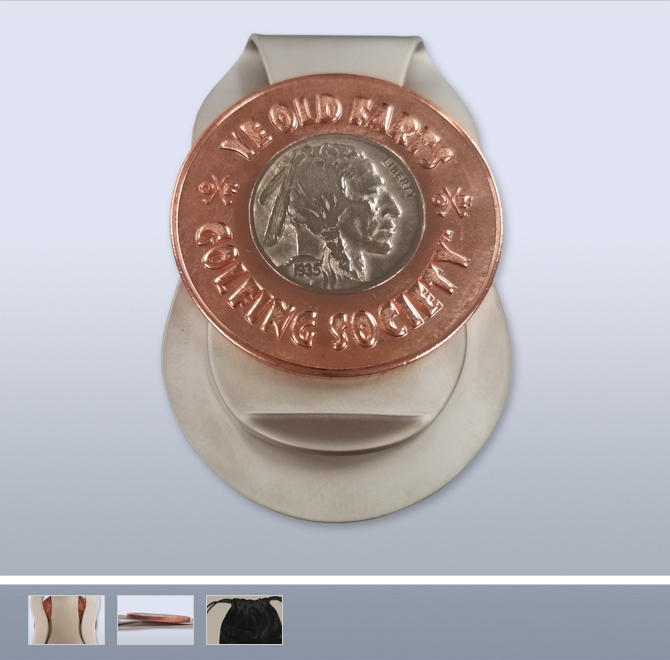 Ye Old Farts Golfing Society Copper Money Clip
A unique and fun way to celebrate the year your golfer was born and gift them with a ball marker they'll use and enjoy! Each ball marker contains a genuine buffalo nickel from their birth year and is encased in a copper ring proclaiming them members of the "Ye Old Farts Golfing Society".
Each silver toned metal money clip measures 2 1/2" x 1 1/2" x 1/4" and comes in a protective, drawstring pouch.
Available Years: 1930, 1934, 1935, 1936, 1937 & 1938.
Item: OFCMC
Price: