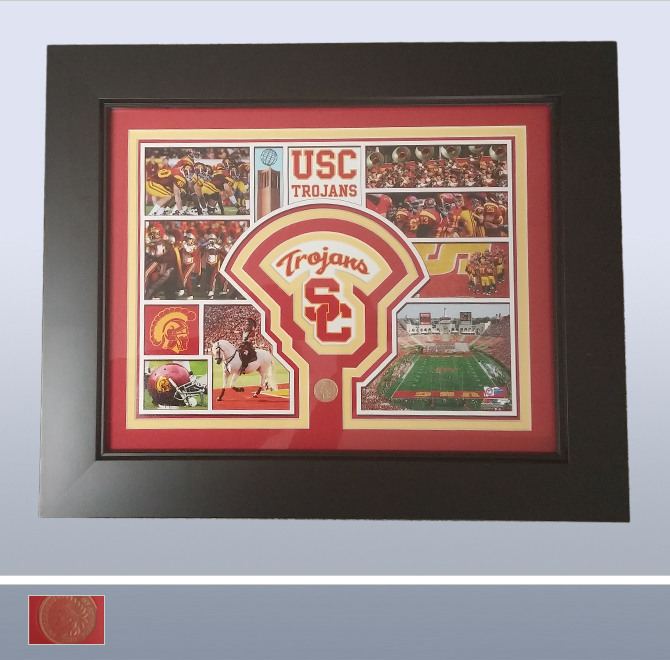 1880 University of Southern California
The University of Southern California was founded following the efforts of Judge Robert M. Widney, who helped secure donations from several figures in early Los Angeles history: a Protestant nurseryman, Ozro Childs, an Irish Catholic former-Governor, John Gately Downey, and a German Jewish banker, Isaias W. Hellman. The three donated 308 lots of land to establish the campus and provided the necessary seed money for the construction of the first buildings. When USC opened in 1880, tuition was $15.00 per term and students were not allowed to leave town without the knowledge and consent of the university president.
The USC Trojans participate in Division I FBS of the NCAA as a member of the Pacific-12 Conference and have won 115 total team national championships, 92 for men and 23 for women, including non-NCAA championships. Traveler, a white Andalusian horse, is currently the university's official mascot. It first appeared at a football game in 1961, and was known as Traveler I. The current horse is known as Traveler VII. USC's marching band, known as The Spirit of Troy, has been featured in at least 10 major movies, and has performed in both the 1932 and 1984 Summer Olympics in Los Angeles. They have also performed on television shows and with other musicians.
This collage features images of the University's campus and sports teams as well as a cut out of the USC Trojans official logo - the Trojan Helmet and a solid wood frame. . A genuine 1880 Indian Head Penny commemorates the founding year of the University.
Photo Dimensions: 11x14
Framed Dimensions: 14 5/16 x 17 5/16
Item: F1880USC
Price: