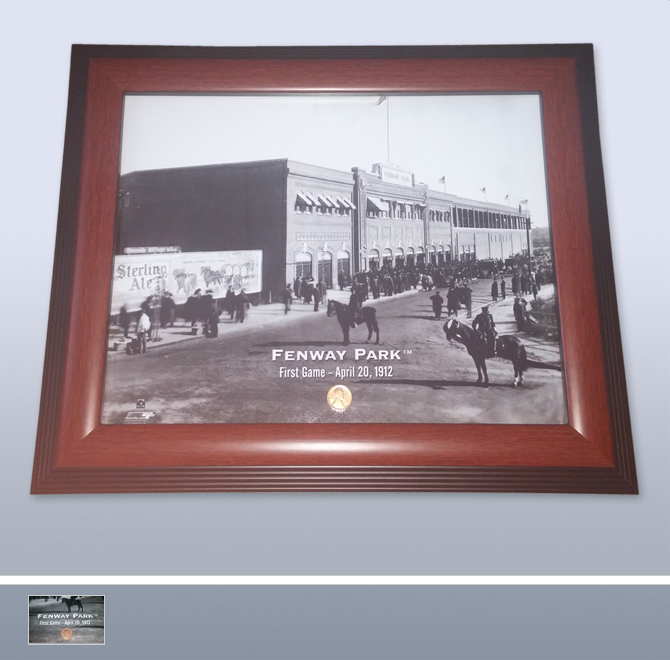 1912 Fenway Park
Fenway Park has been the home of the Boston Red Sox Major League Baseball team since it opened in 1912 and it is the oldest ballpark in Major League Baseball. Because of its age and constrained location in Boston's dense Fenway–Kenmore neighborhood, the park has been renovated or expanded many times, resulting in quirky features including "The Triangle", "Pesky's Pole", and the Green Monster in left field. Fenway has hosted the World Series ten times, with the Red Sox winning five of them, and the Braves (then of Boston) winning one. The first, in the park's inaugural season, was the 1912 World Series and the most recent was the 2013 World Series.
April 20, 2012, marked Fenway Park's centennial. On March 7 of that year, the park was added to the National Register of Historic Places. Today, the park is considered to be one of the most well-known sports venues in the world.
Featuring a photo taken on Fenway Park's opening day in 1912 this historic piece also includes a 1912 wheat penny and a solid wood frame.
Photo Dimensions: 11x14
Framed Dimensions: 14 5/16 x 17 5/16
Item: F1912PFP
Price: