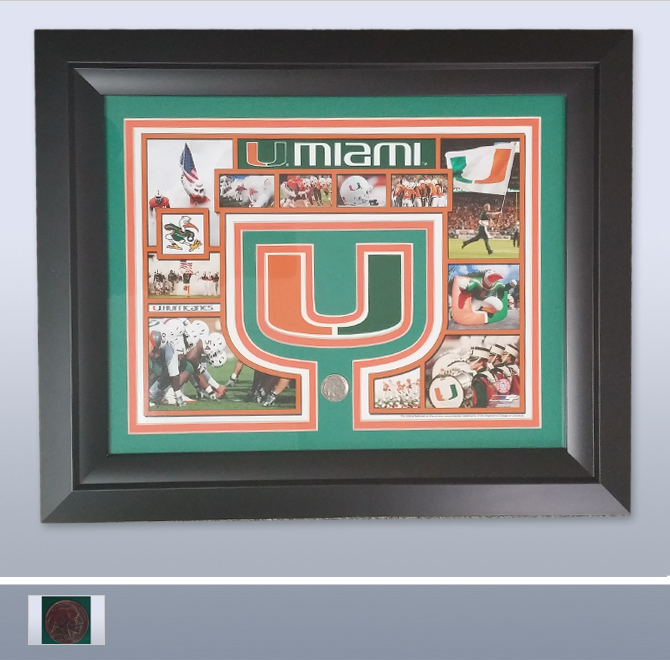 1925 University of Miami
A group of citizens chartered the University of Miami (UM) in 1925 with the intent to offer "unique opportunities to develop inter-American studies, to further creative work in the arts and letters, and to conduct teaching and research programs in tropical studies." George E. Merrick, the founder of Coral Gables, gave 160 acres and nearly $5 million to the effort.
The University of Miami's athletic teams are the Hurricanes, commonly referred to as the "Canes". They compete as a member of the National Collegiate Athletic Association Division I level, competing primarily in the Atlantic Coast Conference for all sports since the 2004–05 season. The Hurricanes previously competed in the Big East Conference from 1991–92 to 2003–04. Men's teams compete in baseball, basketball, cross-country, diving, football, tennis, and track and field; while women's teams compete in basketball, cross-country, diving, golf, rowing, soccer, swimming, tennis, track and field, and volleyball.
The University of Miami's mascot is Sebastian the Ibis. Its marching band is the Band of the Hour. The Miami Maniac is the mascot for baseball games.
This collage features images of the University's sports teams as well as a cut out of the University's official logo - The split U and a solid wood frame. A genuine 1925 buffalo nickel commemorates the founding year of the University.
Photo Dimensions: 11x14
Framed Dimensions: 14 5/16 x 17 5/16
Item: F1925UM
Price: