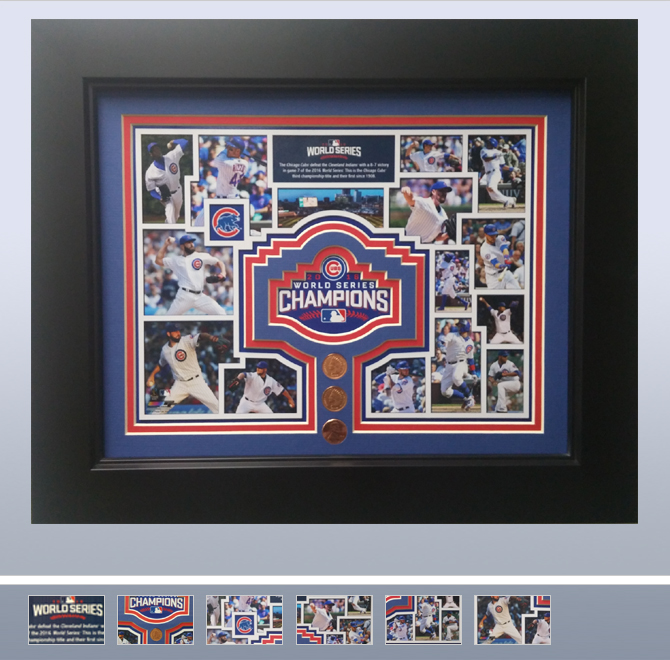 2016 World Series Champion Chicago Cubs
The Chicago Cubs won back-to-back World Series championships in 1907 and 1908, becoming the first major league team to play in three consecutive World Series, and the first to win it twice. Most recently, the Cubs won the 2016 National League Championship Series and 2016 World Series, which ended a 71-year National League pennant drought and a 108-year World Series championship drought, both of which are record droughts in Major League Baseball.
Handsomely framed this historic piece contains 3 original coins from each of the years the Chicago Cubs won a World Series - 1907, 1908 & 2016.
Framed Dimensions: 14 5/16 x 17 5/16
Item: FCubs2016
Price: