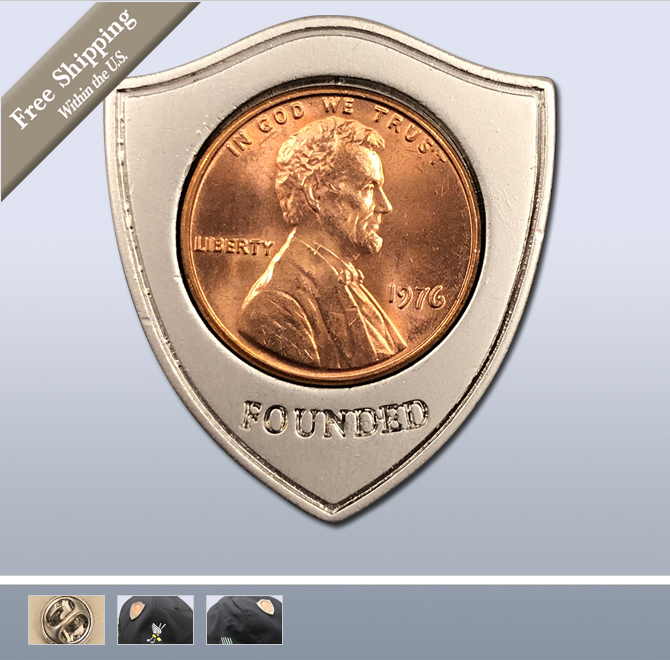 Cap Pin with Genuine Penny from Seattle Seahawks' Founding Year, 1976
Free Shipping Via USPS Within the 50 States.
The Seattle Seahawks were founded in 1976 and Seahawks fans have been referred to collectively as the "12th Man," "12th Fan," or "12s." The team's fans twice set the Guinness World Record for the loudest crowd noise at a sporting event within the span of a few months, first registering 136.6 decibels during a game against the San Francisco 49ers in September 2013, and later registering 137.6 dB during a Monday Night Football game against the New Orleans Saints that December.
Show your support by proudly wearing this silver toned metal hat pin which features a real 1976 Lincoln penny from the year that the Seahawks were founded! Each lapel pin is perfect to attach to a hat, clothing, bag or a variety of other items. Each lapel pin includes a butterfly clasp to ensure the historic lapel pin stays attached to any item you attach it to.
Dimensions: 1 1/4" t x 1 1/8" w x 1/2" deep
Item: CP1976-SS
Price: