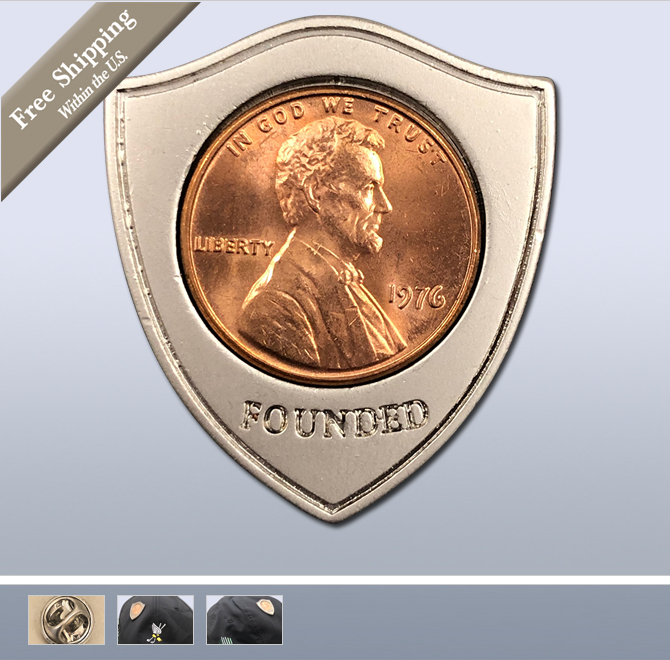 Cap Pin with Genuine Penny from Tampa Bay Buccaneers' Founding Year, 1976
Free Shipping Via USPS Within the 50 States.
The Tampa Bay Buccaneers were founded in 1976 and have won two Super Bowl championships and, along with the Baltimore Ravens, are the only two NFL franchises who are undefeated in multiple Super Bowl appearances.
Show your support by proudly wearing this silver toned metal hat pin which features a real 1976 Lincoln penny from the year that the Buccaneers were founded! Each lapel pin is perfect to attach to a hat, clothing, bag or a variety of other items. Each lapel pin includes a butterfly clasp to ensure the historic lapel pin stays attached to any item you attach it to.
Dimensions: 1 1/4" t x 1 1/8" w x 1/2" deep
Item: CP1976-TBB
Price: