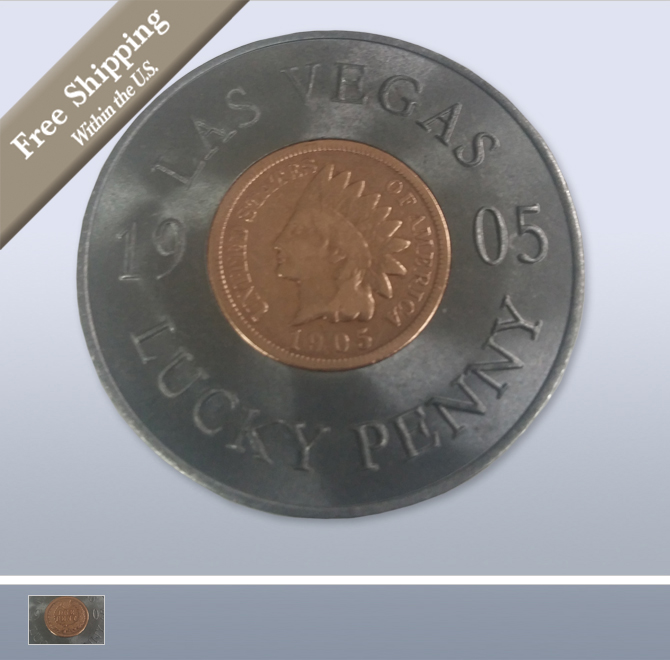 1905 Lucky Penny Ball Marker
Price Includes Shipping Via the USPS Within the 50 States.
Las Vegas was officially founded as a city on May 15, 1905. Shortly after the city's incorporation, the State of Nevada reluctantly became the last western state to outlaw gaming. This occurred at midnight, October 1, 1910, when a strict anti-gambling law became effective in Nevada. It even forbade the western custom of flipping a coin for the price of a drink.
This striking ball marker commemorates the founding of Las Vegas with an original 1905 Indian Head penny which has been surrounded by a steel edging stamped with "Las Vegas, 1905, Lucky Penny" on both sides. Each ball marker measures 1 9/16" and comes in a protective, drawstring pouch.
Item: 1905LVSP
Price: