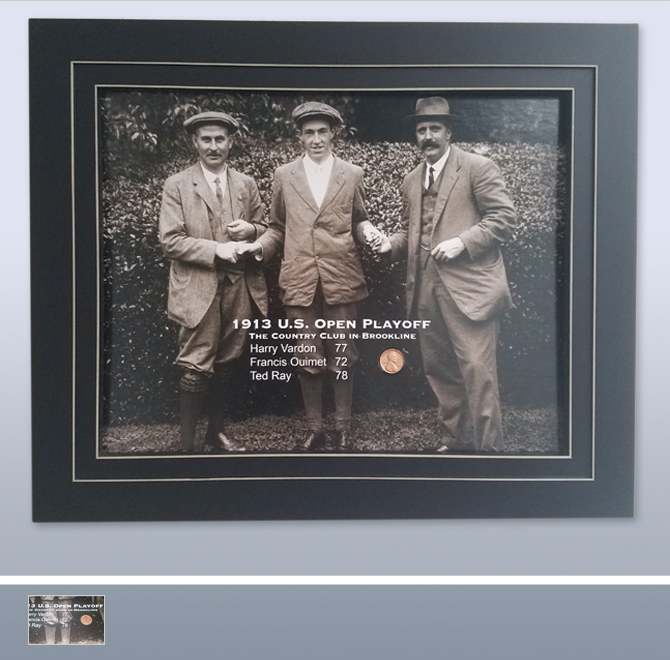 1913 U.S. Open Playoff
1913 U.S. Open Playoff - The Country Club in Brookline - Harry Vardon (77) - Francis Ouimet (72) - Ted Ray (78). Ouimet's victory after an 18-hole playoff against Vardon and Ray was widely hailed as a stunning upset over the strongly-favored Brits, who were regarded as the top two golfers in the world. He was the first amateur to win the U.S. Open, the biggest crowds ever seen in American golf followed the playoff, and his achievement was front-page news across the country.
This 11" x 14" black and white photograph has a sepia tone, solid wood frame and has an original 1913 wheat penny to commemorate this historic event.
Framed Dimensions: 14 5/16 x 17 5/16
Item: F1913PPO
Price: