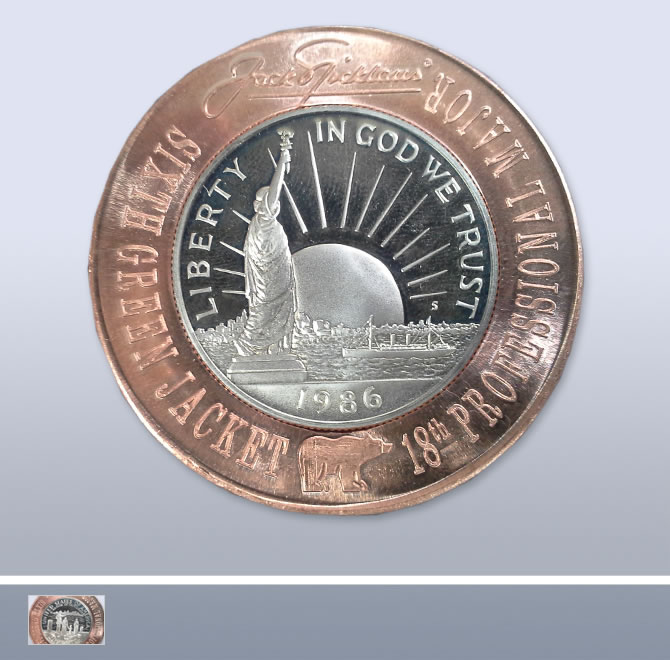 1986 Jack Nicklaus Ball Marker
Price Includes Shipping Via the USPS Within the 50 States.
1986 - Jack Nicklaus wins his record setting 6th green jacket and 18th professional major! At age 46, his win made him the oldest winner of the Masters and the second oldest winner of any major championship behind Julius Boros, who was 48 when he captured the 1968 PGA Championship.
This eye catching ball marker commemorates Jack Nicklaus' historic 6th Masters Championship with a 1986 Liberty half dollar coin. Stamped in the solid brass edging surrounding the front of the coin is Jack Nicklaus' signature, the Golden Bear logo and "Sixth Green Jacket 18th Professional Major". The flip side of the brass edging is stamped with the Nicklaus signature and "Sixth Green Jacket 1986 18th Professional Major". Each ball marker measures 1 13/16" and comes in a protective, drawstring pouch.
Item: JN50BM
Price:

In Stock