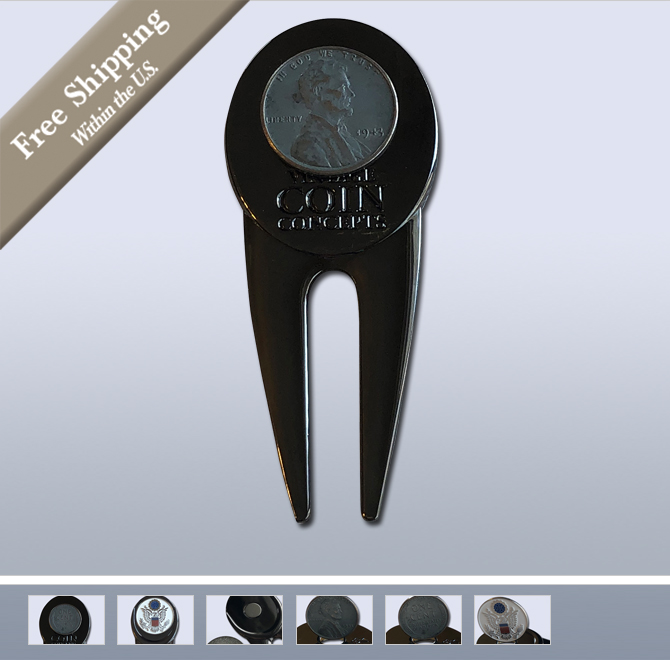 USA Divot Repair Tool & Ball Marker with 1943 U.S. Steel Penny
Free Shipping Via the USPS Within the 50 States!

For Expedited or International Shipping Costs Please Email Us at barb@golfspast.com
United States Divot Repair Tool, Ball Marker, and Genuine 1943 Steel Penny.
This unique metal divot repair tool with a black nickel finish has a magnet on both sides to hold a U.S. themed ball marker on one side and a genuine 1943 steel penny on the other. Most coins are not magnetic, however, coins made of nickel or steel are magnetic. The 1943 U.S. steel cent is the only coin the U.S. mint has ever made that is magnetic. They were made of steel in 1943 to save copper for the WWII effort.
Although American five cent coins are called "nickels," they only have 25% nickel in them and, therefore, are not magnetic.
3"t x 1 1/8"w
Item: USDRT
Price: